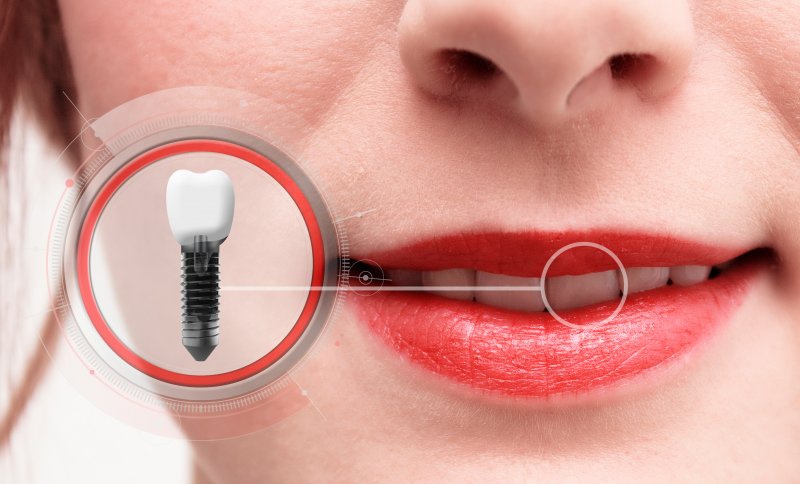 When it comes to deciphering the truth about dental implants, you may find it is more difficult than you think. Experts have various opinions, and some patients may exaggerate or assume before knowing the real facts. If you're trying to decide how you want to replace your missing teeth, let a dentist debunk these 4 dental implant myths so you can make the right choice for your dental health.
1. Dental Implants Hurt
If you were to undergo dental implant placement without anesthesia or sedation, yes, this myth would be true; however, that is simply not the case. The surgical procedure will leave you feeling nothing at all, allowing you to experience a pain-free placement. Once they are in place and you are at home recovering, you can expect some soreness and initial pain, but your dentist will provide you with detailed instructions as to how to take care of your new implants and minimize discomfort.
2. Dental Implants Cost Too Much to Be a Consideration
While it is true that dental implants in Harrisonburg are more costly than traditional counterparts (i.e. fixed bridge, traditional dentures), the truth is they are much more cost-effective in the long run. Because bridges and dentures must be replaced every few years, this can become expensive over time. Dental implants are designed to last decades with proper care. While the restoration will need to be replaced in time, the implants can remain firmly in place for a lifetime.
3. Dental Implants are Noticeable to Others
Again, not true. When determining the look of your custom restoration (i.e. dental crown, bridge, or denture), your dentist will select the shade, size, and shape, ensuring it matches your natural tooth color. When put into place, your new dental implant restoration should blend in seamlessly. It should be virtually impossible for anyone to tell the difference between your real and artificial teeth. Not to mention, they will function just like your regular pearly whites.
4. You Must Give Up Your Favorite Foods
One of the greatest benefits of having dental implants is that you can enjoy all the foods you love. Many patients who have worn dentures for years understand the disappointment that comes with being unable to chew or eat hard, crunchy, or coarser foods. Oftentimes, these prosthetics slip or fall out as a result of their removable style. However, with dental implants, you can eat all the foods you truly love. While it is recommended that you avoid harder foods simply because they can damage both real and artificial teeth, you do not have the same restrictions as you would if you were wearing dentures or a fixed bridge.
Now that your dentist has debunked these 4 common myths, you can feel more confident and comfortable moving forward with treatment. If you have any additional concerns or would like clarification about information you've received, don't hesitate to contact a member of your dental team.
About the Practice
At Harrisonburg Family & Cosmetic Dentistry, our team of dental professionals and staff work together to provide all our patients with personalized and effective care. Whether it is a general cleaning, teeth whitening, or dental implants, we will help you achieve the smile you desire and deserve. If you need help learning why this permanent tooth replacement solution is right for you, contact us at (540) 432-6616.