Invisalign Orthodontics in Harrisonburg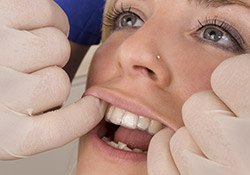 Almost every patient who visits us at Harrisonburg Family & Cosmetic Dentistry wants to have a straight, beautiful smile. Unfortunately, only a rare few people are born with perfectly straight, flawless smiles. That's why our skilled Harrisonburg dentists and team offer a wide variety of cosmetic dentistry solutions to create flawless smiles. One of the many cosmetic dental treatments we provide is the Invisalign alignment tray orthodontic system. We use Invisalign to straighten patients' smiles quickly and comfortably. If you want to find out more about Invisalign, contact us to schedule a consultation today with Dr. DeNicola.
---
What is Invisalign?
Invisalign is a clear alignment tray orthodontic system. Rather than brackets and wires, Invisalign uses a series of clear aligners to shift teeth into their ideal position. Because you can remove the aligners throughout your treatment, you won't have to worry about changing your diet or oral hygiene routine during Invisalign orthodontic alignment.
---
How Does Invisalign work?
Traditional braces use brackets and wires to shift teeth into alignment. Brackets are attached to the front surfaces of teeth, and wires connect to them are adjusted to place pressure on the brackets that shifts the teeth into their ideal alignment. The clear, plastic Invisalign trays offer similar results. Each set of aligners represents the smile one step closer to the desired result. Patients will wear the alignment trays for about two weeks at a time and exchange them for the next set in the next set in the series. Every six to eight weeks, patients will visit our office, so we can examine their progress. After about twelve months of treatment, patients achieve perfectly aligned smiles.
---
Is Invisalign Better Than Regular Braces?
Not for every patient. While advances in the Invisalign process have made it possible for us to treat the majority of alignment concerns with Invisalign, there are still some patients with severe orthodontic issues who will need to undergo treatment with traditional bracket and wire braces. However, for patients who want to straighten their smiles without adversely impacting their appearances, Invisalign may offer the best treatment solution. There are some benefits to Invisalign orthodontics compared with traditional braces such as:
Completely clear aligners mean you'll look great throughout the treatment process
Low profile, smooth plastic alignment trays won't irritate soft tissue
Removable aligners mean you can continue to eat the foods you love and you won't have to make any changes to your regular brushing and flossing routine
---
Am I a Candidate for Invisalign?
No treatment is right for every patient. In order to determine whether or not you're a good candidate for Invisalign, we'll need to evaluate your smile. We recommend Invisalign for patients in a number of situations including:
Patients who can't fit numerous orthodontic visits into their busy schedules
Patients who have allergies or sensitivities to metal
Patients who want to straighten their smiles without compromising their appearance during treatment
Patients who play wind instruments
Patients who play sports
---
Understanding the Cost of Invisalign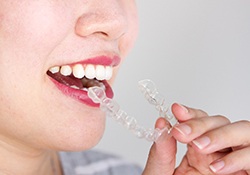 Are you considering straightening your teeth but are not sure about the cost of Invisalign in Harrisonburg? It's important to keep in mind the many benefits that Invisalign provides compared to traditional braces. When you invest in Invisalign clear braces, you are investing in a comfortable, discreet, and relatively quick journey to a straighter smile. To learn more about the different factors that influence the cost of Invisalign treatment, keep reading below or schedule an initial consultation with one of our talented dentists.
Factors that Affect the Cost of Invisalign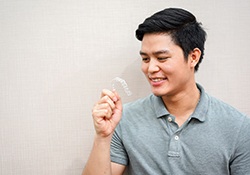 Every person's smile is unique, so there is no one-size-fits-all cost for Invisalign treatment. Instead, a number of different factors will influence the final cost. For instance, most Invisalign users straighten both their upper and lower teeth at the same time. However, if you only need to straighten one arch, your costs will likely be lower than average. In addition, more complex cases that involve multiple crooked teeth usually cost more than closing a single gap or other simple situations. Finally, the length of the proposed treatment will also influence the final cost. The longer the treatment and the more aligners needed, the higher the cost.
Invisalign vs. Smile Direct Club™: Which Costs More?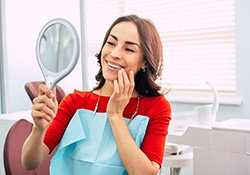 If cost were the only important factor in choosing how to straighten your teeth, then Smile Direct Club would win. In general, Invisalign in Harrisonburg costs between $3,000 and $8,000. Meanwhile, Smile Direct Club usually costs around $2,000.
So, what's the catch?
Smile Direct Club is a "do-it-yourself" clear aligner kit, which means there won't be a dental professional present to plan and oversee the straightening treatment. It would be up to you alone to make impressions and follow the treatment process correctly. If anything goes wrong, you may end up needing to see a dentist afterward to make corrections.
Meanwhile, at Harrisonburg Family & Cosmetic Dentistry, one of our experienced and knowledgeable Invisalign dentists will be with you every step of the way. You can rest assured that your Invisalign aligners will be accurately made and your custom treatment designed to reach your smile goals.
Does Dental Insurance Cover Invisalign?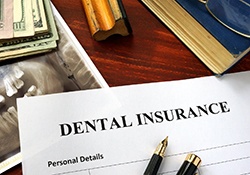 Unfortunately, only some dental insurance plans cover traditional orthodontic treatment and even fewer cover Invisalign. However, every insurance plan is different. If you are considering straightening your smile, be sure to check with your dental insurance company first. If you would like help understanding the fine print of your dental insurance plan, don't hesitate to ask our team! If you have a Flexible Spending Account (FSA) through your employer, you can also use that money to help cover the cost of Invisalign.
Options for Making Invisalign Affordable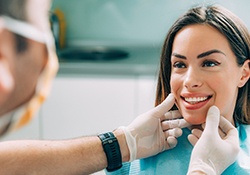 At Harrisonburg Family & Cosmetic Dentistry, we believe cost should not prevent patients from achieving the beautiful, straight smile of their dreams. That is why we are proud to partner with CareCredit and Health Credit Services, two trusted dental financing organizations. With customized payments plans through CareCredit or Health Credit Services, you can break down the cost of Invisalign into manageable monthly payments.
We also offer free smile makeover consultations! During a 30-minute consultation, one of our talented Invisalign dentists in Harrisonburg will evaluate your teeth, discuss your unique smile goals, and formulate a custom treatment plan just for you. So, don't wait! To learn more about the cost of Invisalign and whether Invisalign clear braces are right for you, schedule an initial consultation today.
---
Invisalign FAQs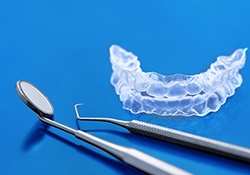 When it comes to Invisalign in Harrisonburg, there are many details you may not have considered. Although you now know more about the process, you likely have questions about caring for your aligners, expectations regarding discomfort, or even how they will affect your speech. Below is a list of commonly asked questions by patients who have received Invisalign and seen dramatic, beautiful results. If you have additional questions or concerns, please contact our office.
What should I do if I accidentally damage or lose an aligner?
If you should damage or lose one or both of your aligners, make sure to call our office right away. In the meantime, you will need to wear your previous aligner set to keep your teeth from shifting too far out of alignment. Once we are able to examine your teeth, we can determine if you should continue wearing the previous set while new ones are created or if you can go ahead and jump to the next set in the series.
Will my dental insurance cover the cost of treatment?
It is possible that your dental insurance company will pay a portion of your orthodontic treatment; however, the only way to know is to speak to your insurer to determine your out-of-pocket expenses. If there are exceptions, you will need to know these before agreeing to move forward with treatment. Fortunately, at Harrisonburg Family & Cosmetic Dentistry, we offer patients the ability to enroll in CareCredit or Health Credit Services. Both of these third-party financiers make it easy to break up your payments and stay well within your budget while getting the treatment you need.
How should I clean my aligners?
To keep your aligners clean, you can opt to purchase Invisalign Cleaning Crystals or simply use lukewarm water, clear soap, and a soft-bristled toothbrush. This will remove dried saliva and bad bacteria from your trays and keep your teeth better protected. Just remember, you should never use hot water on your aligners, as this can warp the plastic and damage them. You should also remember to keep your trays in a protective case when taking them out to eat or drink (anything but water).
Will Invisalign Affect My Speech?
It is not uncommon after receiving your initial aligners to sound as if you have a lisp. These foreign objects take time for your tongue, cheeks, and lips to adjust to, but don't worry, your sudden lisp shouldn't last longer than a week. The sounds you make require your tongue to press against the roof of your mouth or the back of your upper front teeth, so certain letters and syllables may be more difficult in the beginning. As your mouth becomes more accustomed to your aligners, the lisp will dissipate, and you'll be speaking without any problems before you know it.
If I have a dental crown or veneers, can I still get Invisalign?
This is largely dependent on your individual case. Some patients have no issues with Invisalign while wearing various restorations, but others do, which is why you should schedule a consultation with your dentist to determine if you are a qualified candidate for treatment.