TMJ Therapy – Harrisonburg, VA
Restore Your Quality of Life With TMJ Therapy
Do you suffer from jaw pain or headaches, or have trouble chewing comfortably? You may be one of the many people who have temporomandibular joint disorder, also known as TMD. If your TMJ isn't working correctly, it can have a major impact on your everyday quality of life. At Harrisonburg Family and Cosmetic Dentistry, we understand how much you want relief from your symptoms, so we offer effective TMJ therapy to help your jaw joint function better. If you think you may have this common disorder, contact us today to schedule a consultation!
What Is TMJ Disorder?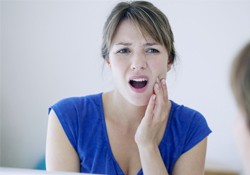 TMJ disorder is a condition that affects the muscles in the head and neck that are involved in jaw function and the TMJ joint itself.
The TMJ is quite complex because it's the only joint that has to simultaneously work on the left and right sides. If both sides aren't working smoothly, it's susceptible to problems such as pain or stiffness in either the joint or the muscles surrounding it. When these structures become painful, it's difficult to eat, speak, smile, or laugh comfortably.
What Causes TMJ Disorder?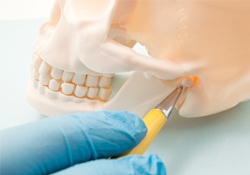 One of the most common reasons for TMJ pain is nighttime clenching and grinding, but there are other potential causes as well. This makes sense when you realize that everything in your head, neck, mouth, and jaws is connected. Here are some of the many factors that can lead to this condition:
Stress (which increases the likelihood of clenching and grinding)
Bite problems (e.g. overbite, underbite or open bite)
Injuries sustained to the head, neck, or jaws
Poor posture
Arthritis
Signs and Symptoms of TMJ Disorder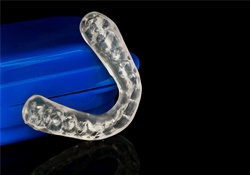 Every person is different, but here are some of the most common symptoms from TMD:
Headaches
Clicking or popping of the TMJ on one or both sides
Earaches or neck pain
Jaw stiffness and pain
Damage to your teeth such as fractures, chips, or a flattening of the chewing surface
Locked jaw
Fortunately, there are ways to minimize or eliminate these symptoms, including stress management techniques, massage, occasional use of anti-inflammatory medications, warm compresses, and custom-made nightguards. However, in severe cases that don't respond well to other treatments, we may refer you to a TMJ specialist for further evaluation and treatment.
How Can Nightguards Help With TMJ Disorder?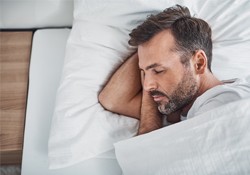 Since one of the leading factors involved in TMD is clenching and grinding, a custom-made nightguard offers a lot of relief for many people. Designed to reposition your jaws while you sleep, these appliances can reduce the tension in the joints and help them function properly. A nightguard also absorbs much of the force on your teeth to prevent chips, fractures, and other damage.
For many of our patients, wearing a nightguard for several months improves the symptoms associated with TMD and helps them live pain-free. We're so glad to provide effective, non-surgical TMJ therapy in Harrisonburg that helps our patients get their quality of life back!