Direct Bonding – Harrisonburg, VA
Quick Coverage in One Easy Visit
If you are looking for a quick and easy way to cover minor smile imperfections, dental tooth bonding in Harrisonburg might just be right for you. This simple treatment is complete in one visit and is significantly cheaper than alternative cosmetic solutions. At Harrisonburg Family and Cosmetic Dentistry, you can count on our team of trained and skilled dentists to carefully sculpt and shape the bonding material so that you will notice a dramatic difference in the look of your smile. If you want to boost your confidence and feel better about the way you look, contact our office to inquire about direct bonding.
What is Direct Bonding?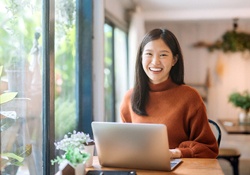 Direct bonding is one of many cosmetic dentistry services designed to cover tooth imperfections. While alternative solutions like porcelain veneers require lab technicians to create customized coverings, direct bonding uses a tooth-colored composite resin. Applied directly to the tooth and sculpted in a way that hides the imperfection while blending in with the rest of your smile, it is completed in one visit to our office.
---
What is Direct Bonding Used For?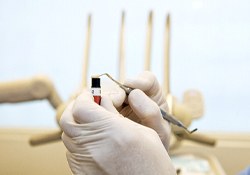 A versatile treatment option, direct bonding can be a beneficial option should you have:
Chipped or cracked teeth
Small gaps
Small or "short" teeth that you want to appear longer
Misshapen teeth
Slight stains and discoloration
Depending on the severity of your particular flaws, direct bonding may not be the best treatment, but should you have any of the above-mentioned issues that can be easily covered, you can expect our team to recommend this type of treatment.
---
What to Expect During Your Bonding Appointment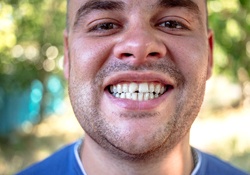 After being cleared to move forward with direct bonding, our team will first use a shade guide to determine the color of the composite resin. This is to ensure it matches with the rest of your smile and blends in seamlessly.
Once this achieved, we will apply a substance to the surface of your tooth that will help to roughen it up and encourage the bonding material to adhere to your tooth. Next, your dentist will apply the composite resin, which is of a putty-like consistency, to your tooth and begin to shape, mold, and sculpt it into place. After the imperfection is thoroughly covered, a special UV light is used to harden the material into place.
The entire process can take between 30-60 minutes.
---
Recovery & Aftercare Tips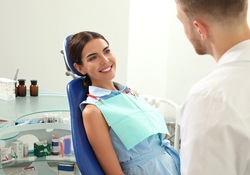 Because all of the work is done on the surface of the tooth, there is very little chance you will need any local anesthetic, so you will not have to worry about any grogginess or side effects of anesthesia. When you return home, you can resume normal activity right away.
But to maintain your results, you will need to do the following:
Maintain a good oral hygiene routine of brushing your teeth twice a day for two minutes, flossing at least once a day, and rinsing with an ADA-approved mouthwash.
Keep your regularly scheduled dental checkups and cleanings twice a year.
Avoid chewing on your fingernails, ice, or any inanimate objects (i.e. pens, pencils).
Stay away from hard, crunchy foods, as these can chip or crack the bonded tooth.
Limit stain-causing foods and beverages to ensure the bonding material remains the same color as your regular teeth (i.e. coffee, tea, soda, red wine, berries).
Quit smoking, as this not only causes staining, but it also increases your risk of gum disease and oral cancer.