CEREC Dental Restorations in Harrisonburg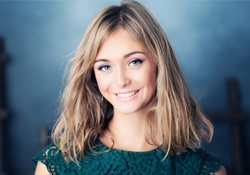 As the head of household, one of the best things that you can do is take care of your loved one's health—especially your children. After all, their pearly whites depend on you to help stay in great condition. You don't have to take on the copious job of maintaining their oral health alone, though. Your children's dentist in Harrisonburg is here for you through every stage of your child's smile development.
---
Understanding Dental Crowns & Bridges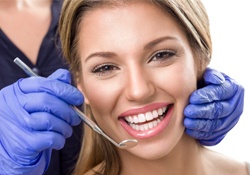 Our office has used crowns and bridges for years and years to help restore the health of damaged teeth—but we don't use outdated technology to do so. Although these dental restorations are tried and true, we take a new approach to crafting your customized dental restorations.
---
What is CEREC?
CEREC stands for chairside economical restoration of esthetic ceramics and it refers specifically to the software and milling system that creates dental crowns and other restorations. Typically, dental crowns need to be created at an offsite dental lab before they can be fitted onto a patient's tooth. By having the CEREC milling machine in-house, we can remove the need for traditional impression material, provide permanent restorations the very same day you need them, and save you money all at the same time! Once we've captured a digital impression of your damaged tooth, we can use that data to create a permanent restoration, then make adjustments and place the tooth the same day!
---
Choose CEREC Over Any Other Restoration Technology
CEREC Crowns Save You Time and Hassle
CEREC crowns save you both time and are convenient to your schedule. After taking images of your damaged tooth, your new dental crown is milled right here in the office, and we place it during your same dental appointment! That's much less time spent going back and forth to other practices.
CEREC Crowns Look and Function Like Natural Teeth
CEREC crowns also look great—and act as your natural teeth! We produce our crowns with high quality ceramic materials so that you can't tell the difference between your restored teeth and the rest of your smile.
CEREC Will Save You Money
CEREC crowns don't require multiple appointments, saving you time and money. Plus, you won't have to have a temporary crown placed while your other restorations are being crafted in a far-away lab.
---
What Dental Restorations Can CEREC Craft?
Dental crowns are the main restoration that CEREC creates. These thin, tooth-shaped caps are expertly crafted right in our own office with the advanced technology we have invested in. The work to solve a number of tooth issues, including:
Holding pieces of a fractured tooth together.
Restoring worn teeth from damage.
Restoring severely decayed teeth to stable, strong teeth.
Covering discolored teeth for a gorgeous smile makeover.
Anchoring a series of dental crowns to create a dental bridge.
---
Dental Bridges Work to Replace Multiple Teeth
Another popular restoration that CEREC is used to create are dental bridges. A bridge is made up of a series of dental crowns. They are secured to natural teeth on either side of the gap from your missing or damaged teeth.
To decide which dental restoration is best for you, you should give our office a call to schedule a consultation. Our dental experts are here to make the best recommendations that will help you solve your dental problems for long-lasting, effective, and timely solutions.