×
Important message to patients regarding COVID-19
Harrisonburg Family and Cosmetic Dentistry is committed to the health and safety of our patients. We are resuming urgent and elective patient care Monday, May 4th.
We are assessing the COVID-19 situation daily. Please call (540) 432-6616 if you have any emergent needs that need to be directed to our emergency line.
Please click here to see our patient letter.
The Difference is in the Details
At Harrisonburg Family and Cosmetic Dentistry, we believe everyone who walks through our door has the right to look good and feel good. We believe every patient we see has the right to a healthy mouth, and we believe we can improve the self-esteem and health of those who choose to trust their valuable smiles in our hands. Everything from dental implants to Invisalign® can be done in our office and each patient receives the highest level of attention and care. The difference is in the details and our team prides ourselves in our detail focused approach to treatment. Our entire team, dentists and staff members alike, look forward to supporting you during each step of your oral healthcare journey.
Learn About Our Philosophy
Our practice has been a true staple here in Harrisonburg for over 15 years and we are thrilled to have Dr. DeNicola and Dr. Khanna come onboard with us. Together they will help make it even better while still preserving everything our patients love. With multiple dentists available, you and your family can look forward to an even bigger variety of available services and added flexibility when it comes to available appointment times. Along with Dr. Wright, they can't wait to exceed your expectations!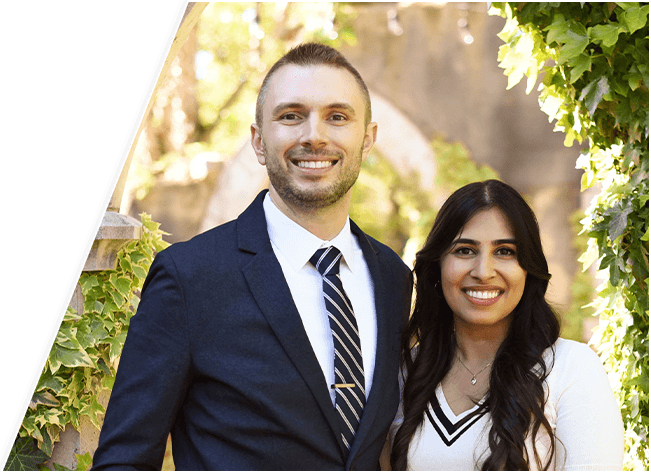 Every Smile Tells a Story
"I only wish there were more stars to check. This dentist and his staff are the very BEST. My wife and I have been patients of his for the past 10 years. Wouldn't think of going anywhere else. We have recommended him to dozens of people we've known or just met and will continue to do so! Thank you, Dr. Wright!"
Ed D. Harrisonburg, VA
"I highly recommend this dentist. They do great work and you can trust them. Friendly staff, and they make you feel comfortable. I usually have anxiety going to the dentist, but not here. They have been a blessing for me!"
Michael K. Massanetta Springs, VA
"Dr. Wright and the staff at Harrisonburg Smiles are nothing short of amazing. They make everyone feel comfortable and supported, have the latest in dental technology, and are committed to meeting client needs. They get an A++ in my book!"
Rian C. Cross Keys, VA
Read More Reviews
High-Tech Dentistry That Saves You Time
Here in Harrisonburg, our practice is proud to feature several advanced technologies that help us elevate our patients' experiences in every positive way, from efficiency and speed to accuracy and comfort. For instance, our CEREC machine allows us to compress every essential stage of the dental restoration process – including impressions, design, milling, and final placement – down to a single appointment without sacrificing any of the quality you deserve. You can walk in with a hurting tooth and walk out with a stronger, more attractive smile! Our practice is also outfitted with an in-house dental lab, allowing us to perform same-day repairs and relines for patients with dentures.
Learn About CEREC®
Explore Our Other Technology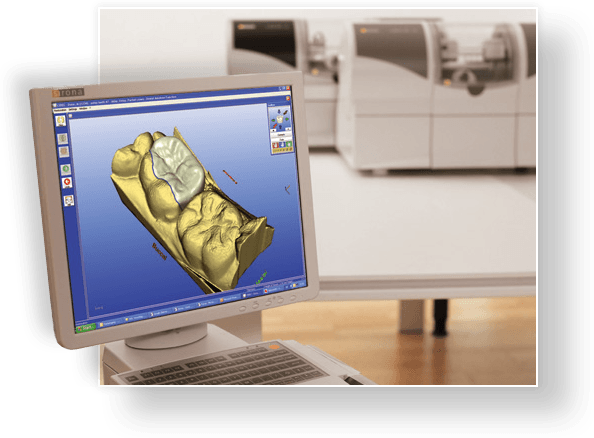 Our Featured Dental Services
Are you overdue for a checkup? Do you need to fix a damaged tooth? Our practice offers these important treatment options and so many more in our comprehensive menu. The whole family is welcome here, including your special son or daughter, and no matter what we're doing, you can count on quality being a top priority.
Flexible Payment Options
If you need help navigating your financial choices when it comes to pursuing dental care, say no more – our team is here to assist you! For instance, we can work with both HCS and CareCredit in order to make your treatment plan more affordable and manageable in the long-term.

Discover Your Options