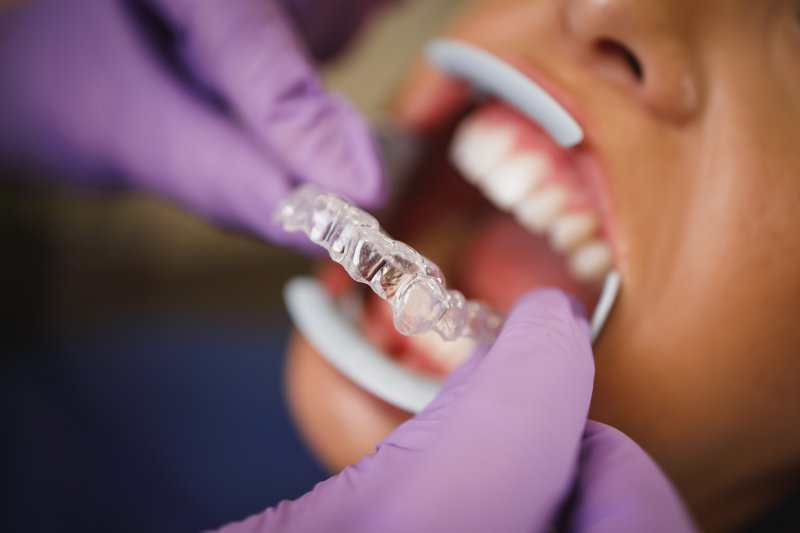 Invisalign is a modern orthodontic treatment that uses clear aligners to straighten teeth and correct minor issues. However, many patients wonder if it can also correct bite misalignment issues, including overbite. The answer is yes – Invisalign can fix overbites along with other bite problems! Read on to learn how the clear aligners can address your concerns and what the process looks like.
What Tooth and Bite Problems Can Invisalign Fix?
Patients with a "healthy bite" and minor spacing or crowding are the easiest cases to fix with Invisalign. Since they don't need major bite correction, they can expect to complete treatment quickly and achieve fantastic results.
However, most people wonder whether Invisalign can correct overbites as well. It may not have been possible 20 years ago, but after extensive research and over 8 million people treated with Invisalign, it has been proven effective at fixing overbites and most other tooth/bite problems (i.e., open bites, underbites, and crossbites). Overbites are a common bite problem across all age groups, so Invisalign needs to work in several different circumstances.
How Invisalign Corrects Overbite
Ultimately, how an overbite is fixed depends on three key factors: patient age, the severity of the overbite, and how well the patient handles treatment.
Young Patients
For patients who are 12 years old or younger, Invisalign uses a special appliance called Invisalign Mandibular Advancement to help redirect a patient's growth and fix their overbite. It involves placing plastic wings on the aligners to help a young, growing child posture their lower jaw forward in small, persistent increments. This process also straightens teeth and aligns the jaw!
Teenage or Adult Patients
After 12-13 years old, the mandibular advancement appliance can no longer be used to correct an overbite as an individual is finished growing. Instead, elastics are used to gradually move the bottom teeth forward while moving the top teeth back.
For patients with severe overbites, an additional "motion" appliance is used to correct the issue. It's a small bar placed on the upper teeth and used simultaneously with elastics to reduce the overbite and straighten the lower arch.
Benefits of Correcting Bite Problems with Invisalign
There are several benefits of choosing Invisalign over other orthodontic and dental treatments, including:
It's an invisible, painless treatment. Thanks to the clear and plastic aligners, you don't have to worry about wearing unsightly dental work!
Keeps your gums, cheeks, and lips safe. Cuts and abrasions are common problems patients have when wearing metal wires and brackets. The clear aligners are smooth and comfortable, so you don't have to worry about injuring your mouth.
Easy to see and monitor each tooth throughout the process. Since the trays are virtually invisible, it's easy to monitor the process, allowing for a more tailored treatment experience.
No interruptions to your lifestyle. There are no dietary limitations with Invisalign. Simply remove the aligners while eating, and clean your teeth before slipping them back in.
In short, Invisalign is a great solution to fix overbites and other tooth/bite problems. It works just like traditional methods – but without pain, hassle, and self-consciousness.
About the Practice
Our team at Harrisonburg Family & Cosmetic Dentistry is proud to offer comprehensive services and family-focused, compassionate attention for every patient. We're capable of handling most of your oral health needs in-office, meaning with treatments like Invisalign, we'll be with you every step of the way! Schedule an appointment via our website to consult with one of our dentists about starting treatment.