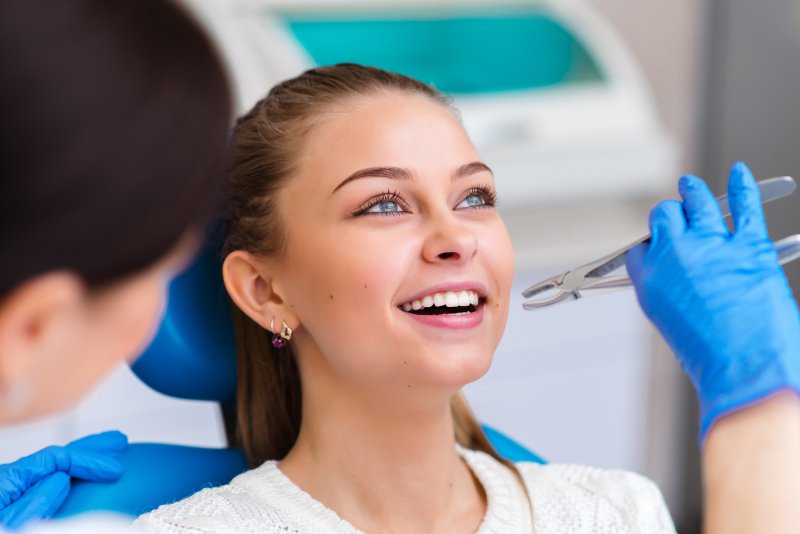 Do you have an upcoming tooth extraction? Do you suspect you have a tooth that requires removal? If so, you may have come across some common myths about tooth extraction during your research on the dental procedure.
People may require a tooth extraction when they need a wisdom tooth pulled or when they're suffering from severe dental problems, such as decayed teeth or gum disease. An estimated 20 million teeth are extracted each year in the United States, yet there are still many misconceptions about the procedure.
Now, let's put your nerves at ease! Read on as we explain the truth behind each myth.
Tooth Extractions Are Painful
One of the biggest misconceptions about tooth extractions is that it's painful. The reality is that the process should not cause you any discomfort thanks to the use of minimally invasive dental techniques and advanced anesthetics to numb the area.
Most dentists who perform extraction offer types of sedation that can help patients feel more relaxed and at ease. After the extraction is completed you may experience slight symptoms, but it can be treated with prescription painkillers and is only temporary.
Extractions Require a Long Recovery
Most people overestimate the amount of time it takes to recover from a tooth extraction. Although it does take a few weeks for the tooth socket to fully heal, most patients only feel discomfort for three to four days following the procedure and are usually able to return to their daily activities after a day or two. Follow after-care instructions diligently and you can expect a quick and smooth recovery!
Tooth Extraction is the Best Option
If a tooth is severely infected, decayed or damaged, people tend to think that extraction is the best and only option—but this is not the case at all. It's always best to try and keep as much of your natural tooth as possible. Dentists will help you explore other options to try and save an infected or damaged tooth first, such as a root canal or a crown.
Wisdom Teeth Must Be Pulled
If a wisdom tooth does not interfere with your oral health, then an extraction is not necessary. For some people, wisdom teeth erupt without any complications. If you're unsure on whether or not your wisdom teeth should be removed, consult with your dentist so they can perform a comprehensive oral exam.
Now that we've debunked some common misconceptions about tooth extraction, you can rest easy now that you know what to truly expect. If you think you may need a tooth pulled, contact your dentist right away and don't let common myths bar you from having the healthy, beautiful smile you deserve.
About Harrisonburg Family & Cosmetic Dentistry
Harrisonburg Family & Cosmetic Dentistry has proudly served Harrisonburg and surrounding communities for several years now, with their quality and care only getting better with time. The team shares a common passion for providing patients with world-class, personalized services. If you think you may need a tooth extraction, the dentists and team members can help make your experience as comfortable and straightforward as possible. Contact the practice via their website or by phone at (540) 432-9036.