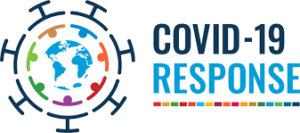 As we all prepare to come back to some semblance of normalcy, we at Harrisonburg Family & Cosmetic Dentistry, wanted to take a few moments to outline what we do to keep you, our patients safe. Some of these items are precautions we have always taken; some are new to keep you safe in a post COVID-19 world. Regardless, the safety of both you and our team are of the utmost priority. Should you have any questions or concerns during your visit you are all welcome to contact me directly at the email address below.
We have always taken infection control extremely seriously. We abide by the American Dental Association (ADA), Centers for Disease Control (CDC), Virginia Dental Board and Virginia Department of Health (VDH) recommendations to use Standard Precautions.
This includes:
Sterilizing instruments
Using Cavicide to wipe all services each room between each patient
Wearing gloves, masks and glasses while treating patients
Regular hand washing in-between patients
High Speed Evacuation used in doctors rooms
Comprehensive health history being updated regularly
Some new precautions we have implemented which you may see when you are in the office include:
Pre-appointment screening questions to avoid sick patients entering the office when not necessary
Screening temperature taken in the parking lot before entering our office
Screening of team members when they arrive each day
Full face shields worn by our clinical team members
Prioritizing use of hand scaling instruments over the use of ultrasonics for the time being to decrease aerosols
Isovac high speed suction used in hygiene rooms when indicated
Two portable Air purifier/filtration units placed through the office to cycle, clean, and disinfect the air
Upgrade to our HVAC system to include two central air purifiers and a UV light to further clean and disinfect the air.
Additional cleaning done regularly in the non-treatment areas (we already did this in treatment rooms between patients)
Contact-less check-in/check-out via an app or text-to pay
COVID-19 is a very real concern and one which we do not take lightly. With that said, there are numerous other diseases which we are also protecting you from and have for years. These include HIV, Hepatitis A, B and C, tuberculosis,  influenza, norovirus, and numerous others. The precautions to reduce the spread of COVID-19 are not significantly different than those mentioned above. Standard Precautions are in place to prevent the spread of any disease from patient to patient, patient to healthcare provider, or healthcare provider to patient. With that said, we have taken this opportunity to review our policies and improve them where we can. We feel implementing these additional measures will take an extra step to keep both our patients and team safe from all pathogens, even long after the COVID-19 crisis has passed.
As of now we are planning to return May 4 to resume taking wonderful care of our patients. We will be screening our schedule with the steps outlined above and also, scheduling our high risk patients differently to mitigate their risks. During this time, we continue to monitor and follow recommendations by the Virginia Dental Association, American Dental Association, and CDC.
We recognize that these visits will look a little different from what you have been used to in the past but know that our mission has always been to keep our patients and our team safe. Remember, as dental professionals, we have always taken precautions including wearing masks and gloves during every patient encounter. Of course we will continue using the highest level of personal protective equipment (PPE) to keep all safe. We know that, as always, we will work together to help you achieve a healthy and confident smile.
Should you have any questions or concerns please let us know. Our family is here for yours!
Drs. Mario DeNicola & Monisha Khanna
info@harrisonburgsmiles.com