Single Tooth Replacement – Harrisonburg, VA
Regain a Complete, Confident Smile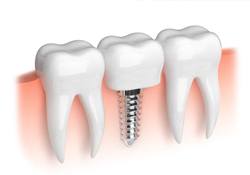 Are you missing a single tooth? You may reason that replacing your lost pearly white is neither urgent nor important because you can still chew food, and you might not be that concerned about the aesthetic disadvantage of a gap in your smile. But replacing your tooth is vital for your oral health! That seemingly innocuous space can have devastating consequences for your oral health; it may lead to bone loss, gum tissue deterioration, and even further tooth loss. If you would like to prevent such issues, visit your dentist to talk about single tooth replacement in Harrisonburg.
Single Tooth Replacement Options
Basically, there are two ways to replace a single missing tooth: a fixed bridge or a dental implant.
Fixed Bridge
A fixed dental bridge consists of two crowns, which are placed over the teeth that are adjacent to the gap in your mouth. Between the crowns, a pontic (artificial tooth) is suspended. Bridges may be constructed out of metal, but porcelain is a more popular choice because it more closely resembles natural teeth. A bridge is a sturdy, relatively quick and inexpensive way to replace a missing tooth. It can prevent your remaining natural teeth from drifting out of place and provide you with a strong bite.
Single Tooth Implant
A dental implant is a small cylinder, usually made of titanium, that gets inserted into your jaw during a minimally invasive surgery. It serves as a replacement for the root of a missing tooth. After the surgical site has had some time to heal, we attach a dental crown to the top of the implant. The entire process of placing and restoring an implant may take several months, but it is worth the wait. An implant is the only treatment that restores the entire structure of the tooth, providing the strongest, most natural-feeling way to fill in the gap in your smile.
The Benefits of Implant Supported Single Tooth Replacement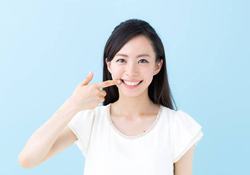 Although both dental bridges and implants are able to provide sturdy tooth replacement, we often recommend that our patients choose implants. An implant offers several advantages over a traditional fixed bridge:
Placing a dental bridge requires that we modify the structure of the abutment teeth (the teeth that will receive the crowns). We have to file away a significant amount of enamel in order to make sure the restoration fits well and feels comfortable. With an implant, there is no need to alter existing teeth.
Because an implant replaces the root of a missing tooth, it helps to prevent bone deterioration in the jaw.
An implant-retained prosthesis feels more like a natural tooth; you might even forget that it's there!
In most cases, a dental bridge needs to be replaced every 10 – 15 years or so. A dental implant has the potential to last a lifetime.
Learn More About Single Tooth Replacement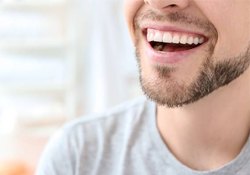 If you are ready to replace your missing tooth, Drs. DeNicola, Khanna, and Wright are ready to help! Contact our team to learn more about how our services can help you to once again be the owner of a complete smile.