Multiple Tooth Replacement – Harrisonburg, VA
Fill in the Gaps and Restore Your Smile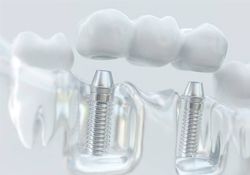 If you are missing multiple teeth, you may find it difficult to chew food correctly and your confidence may suffer. Your incomplete smile could even lead to serious oral health problems down the road. Fortunately, modern dentistry offers a number of options for multiple tooth replacement in Harrisonburg. The talented team at our practice can fill in those gaps and help you become the owner of a set of pearly whites that you're proud to show off.
What Are the Options for Replacing Multiple Teeth?
We offer three different services that are capable of replacing multiple teeth: a crown and bridge, an implant-supported bridge, and partial dentures. Each choice comes with its own unique advantages, but they are all able to give you a sturdy bite and a natural-looking appearance. The one we recommend for you will depend on your circumstances and your personal preferences.
Crown & Bridge
A crown and bridge, often called a traditional dental bridge, consists of two crowns that we place over your natural teeth. They serve as the support for the pontics (artificial teeth) that are suspended between them. This type of restoration can provide a comfortable, strong bite and may last for 10 – 15 years or longer with proper care. It is often the simplest solution for individuals who are missing a couple of teeth in a row.
Implant-Supported Bridge
Unlike a traditional bridge, an implant-supported bridge does not depend on your natural teeth for strength. Rather, two dental implants, placed at either end of the gap in your mouth, support the crowns and the artificial teeth that go between them. An implant bridge tends to be extremely strong and has the potential to last a lifetime. It can also help to preserve the bone structure of your jaw.
Partial Dentures
A traditional partial denture is a single prosthesis that replaces multiple teeth at various locations throughout an arch. A traditional partial denture may need metal attachments in order to remain secure through speaking and eating, but you can expect it to be comfortable and sturdy enough to get you through your daily activities. An implant-supported partial denture offers superior strength, longevity, and aesthetics. It may be permanently fixed in your mouth, or it may be removable.
Which Tooth Replacement Solution Is Right for Me?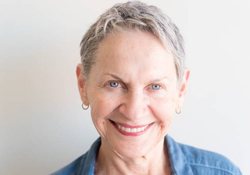 We usually recommend dental implants in Harrisonburg for patients who are missing multiple teeth. That is because they replace missing tooth roots as well as the crowns, providing the most natural-looking and natural-feeling solution to tooth loss. Their longevity and the oral health benefits they offer make them the best way to restore a smile.
However, not everyone is a candidate for an implant-supported bridge or partial denture. If that is true in your case, we will craft a beautiful and sturdy traditional bridge or denture to replace your missing teeth.
How Much Will My Tooth Replacement Cost?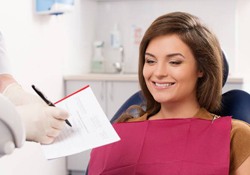 Various factors will go into determining the cost of your treatment. For example, implants tend to cost more than traditional tooth replacement; however, their longevity and oral health benefits may make them a better value. The material we use to create your prosthesis, as well as any preliminary work we must do before we provide your new teeth, will also affect your total bill. When you visit us for your consultation, we'll provide you with details regarding the cost of your treatment. We'll also discuss your payment options with you and help you determine how your insurance may help you afford your new teeth.